ISD-II Challenge
Tempest Squadron
Blown with the Wind #24
From: COL Silwar Naiilo
To: LC Denys Elara
CC: HA Anahorn Dempsey
Submitted: 2020-12-29
For Dates: 2020-12-20 - 2020-12-26
From the Desk of Silwar Naiilo
This week saw an extremely active TIE Corps PvP Shootout, with 21 games played on Saturday (and more unofficial games later on.) CPT Genie and I are also working on a 3v3 Squadrons League, to be announced soon. In wider TIE Corps news, GN Hav Antiel is stepping down from his role as Rho Squadron CMDR, to be replaced by CM acetiepilot. Zekk Terrik has been named as the new Warrior COM and will take up his role on January 1, to be replaced by Robert Hogan. Lastly, the Challenge's own COL Stryker has been named WARD along with CPT Genie.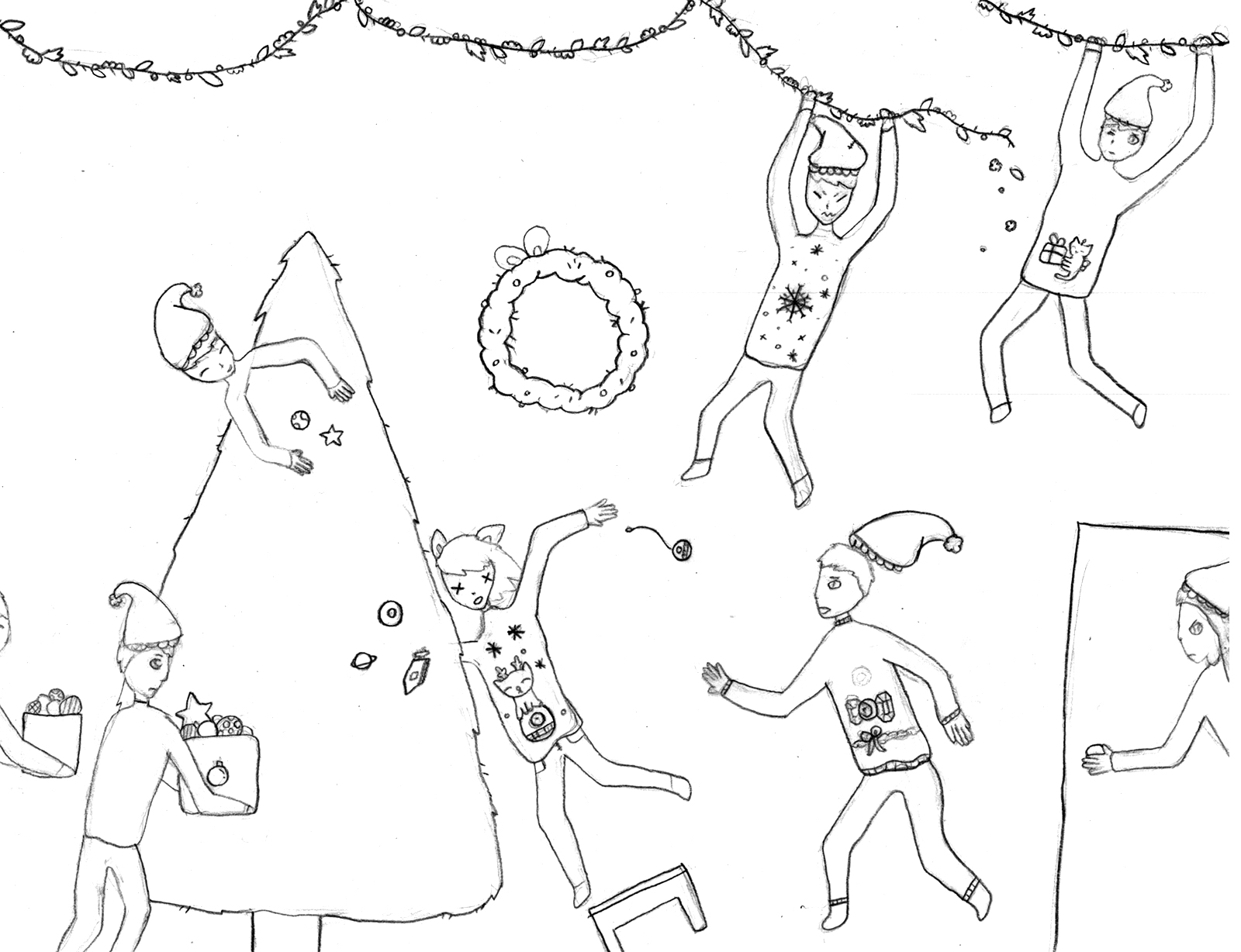 "Tempest Squadron decks the halls", art by LCM Neko. Don't forget to take part in the coloring competition, "Stay In the Lines"!
Two more pilots left for the reserves this week: LT Synapse and LT Nindo Ardinn. I wish them well in their endeavors and hope to see them again in the future.
December TCiB assignments are due December 31. We're within range of winning - anything you can do, whether for high score or participation, will help! Ask in the Discord channel for tips.
Squadron Orders
This is the second week these orders are active. You will have until January 3 to finish these missions and challenges for the high score competition.
PvP challenge: fly three dogfights together with at least two other EH pilots. Send screenshots to me. Scoring will be based on points and use your highest score.
Flight 1: Storm Knights
With this lance I judge, for he that dies pays all debts
Competitions
In Closing
While our squadron has lost a few pilots over the last few weeks, we've also increased our activity through numerous Squadrons matches as well as many singleplayer battles completed. Reserves transfers are a necessary part of the lifecycle of a squadron and allows pilots to rejoin when they're ready - and we'll have a spot when they do. That said, I believe LT EchoVII may have a new recruit soon...