From the Desk of Silwar Naiilo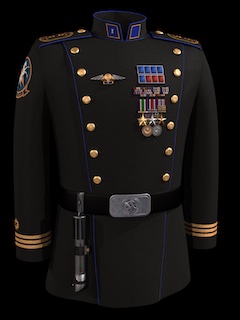 I have begun working on a Challenge-focused XWA mission in which the pilot flies a TIE/Defender from Tempest flight 1. It's nearly ready for beta testing. Additionally, we have officially replaced the "Tempet Squadron Orders" competition with a citation hunt; each month I will suggest three battles that we are close to earning squadron citations on. Unlike the previous competition, the award here is squadron pride.
This evening I'll be finalizing scores for the MSE - for the new pilots, this is our Monthly Squadron Evaluation, where pilots gain medals based on activity levels. These medals are given not only for flying, but also for participation in competitions, creating art, and any other officially recognized TC activity. I expect that we'll receive a large batch of medals, as is typical for the finest squadron in the fleet.
Fleet-wide, there are two new medals: the TUA and MUA. We're also updating the way that the wings are chosen which appear on your uniform; instead of FCHG ranking, a combination of FCHG + PvP + PvE points will be used, which will mean upgrades for some of you. Readthe TCCOM's report or check on the pilot manual for more info.
We are also making the position of Squadron XO more official. The role will be to act as second-in-command to the CMDR and to act as CMDR in the case that I am incapacitated. This position is open to everyone, FMs and FLs. If you are interested, please contact me.
We are entering the second week of the Chalquilla Cup, a fleet-wide competition pitting squadrons against each other in 3v3 teams. Last round we went 1-1 against Eagle Squadron. Our next fight is against "The Flockers" of Lambda Squadron.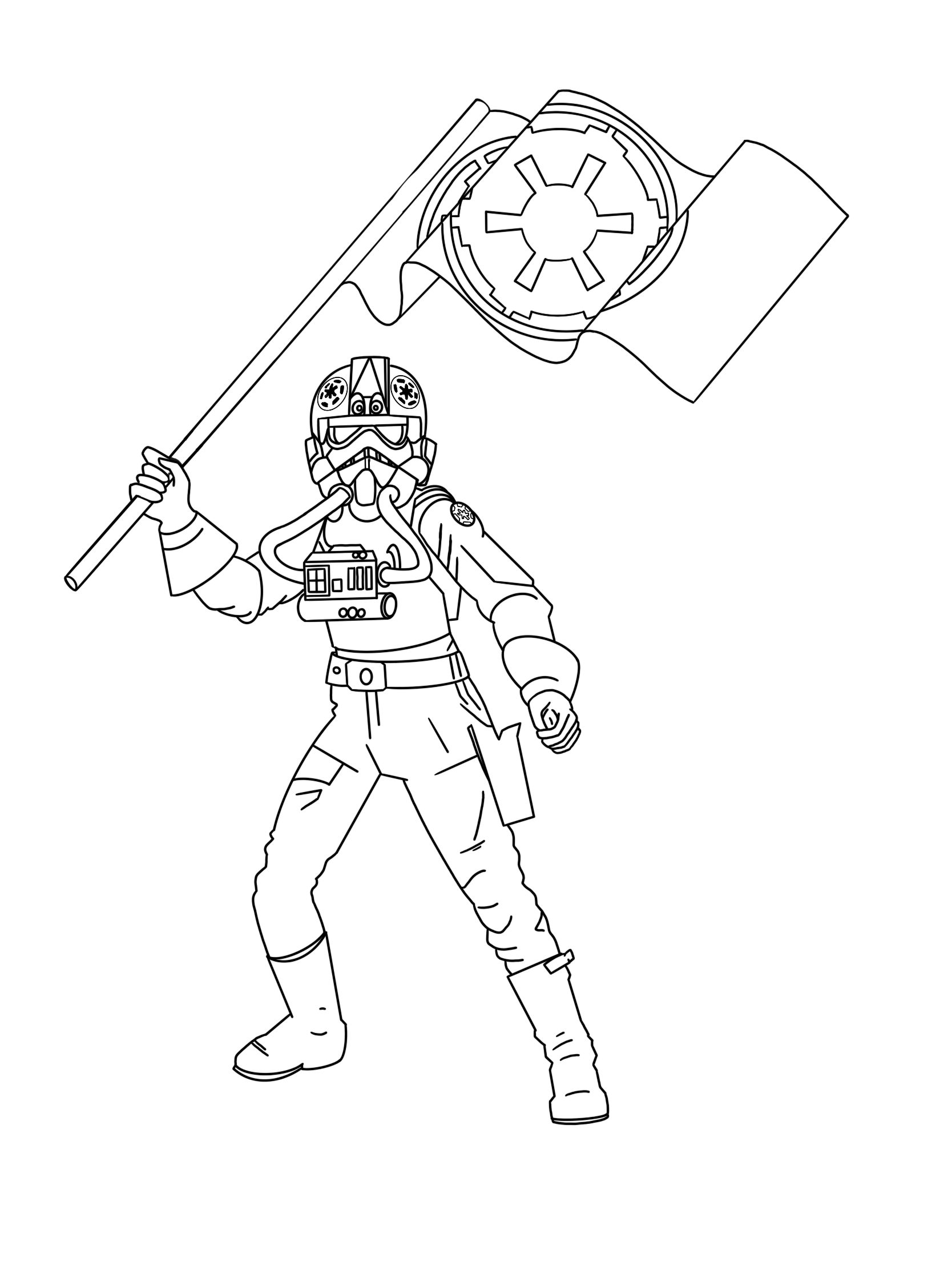 "An Imperial Pilot holds a Tempest Chalquilla Cup flag", art by LT EchoVII. Don't forget to take part in the coloring competition, "Stay In the Lines"!