From the Desk of Silwar Naiilo
A lone pair of TIE fighters wove through a rubble-filled asteroid field, dodging rocks and ancient wrecks alike. They were on patrol duty, scouting for pirates- or worse, Rebels- before Battlegroup III was to arrive to scavenge anything useful from the debris. "I've got a signature. Unidentifiable craft type," Silwar called out over the radio. "Probably an ugly." Silwar scanned the field for a sign of a cobbled-together craft, built out of TIE and Alphabet fighter parts. "I've got it targeted, engaging!" came the response from LCM Neko. The pair rounded an asteroid and caught a glimpse of a highly unusual ship, darting between the rocks.
LCM Marek Ny'Irfa has regrettably been removed from Tempest squadron after months of no contact. He was a highly active pilot beforehand; we hope all is well with him.
Neko announces the winners of December 2020 "Stay in the Lines":
First Place: Kalve Ryder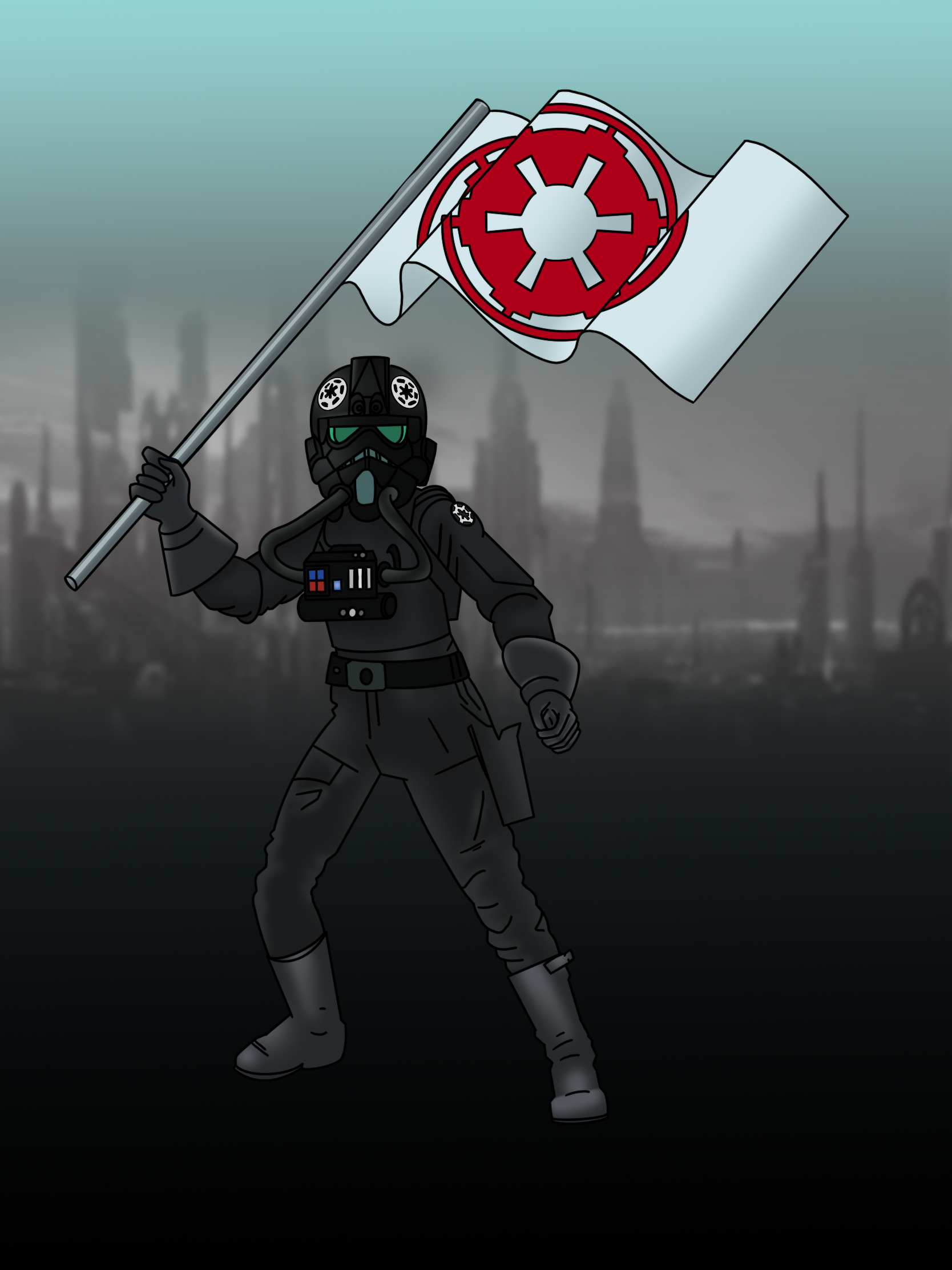 Second Place: Graf D'Jinn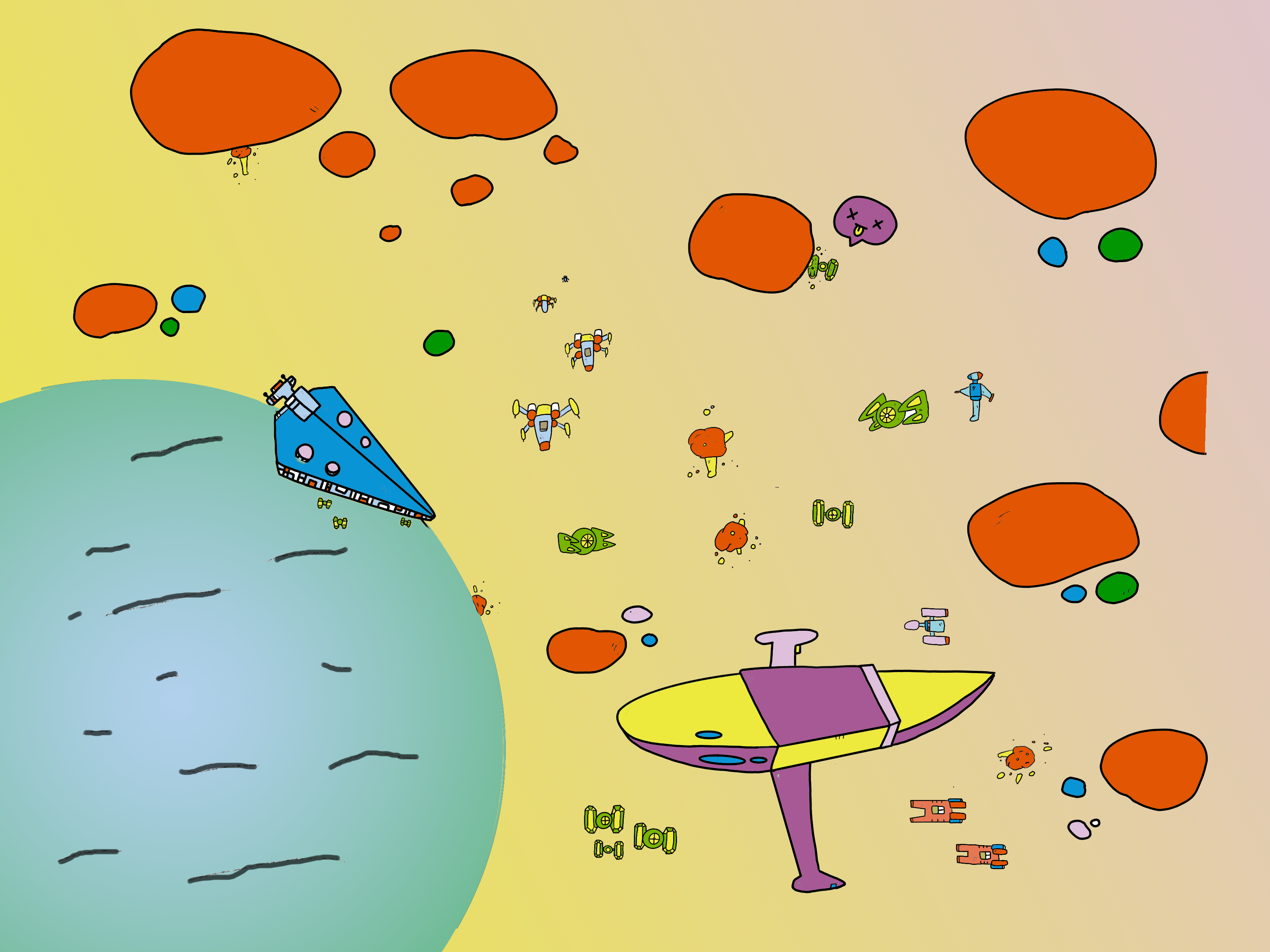 Third Place: Morgoth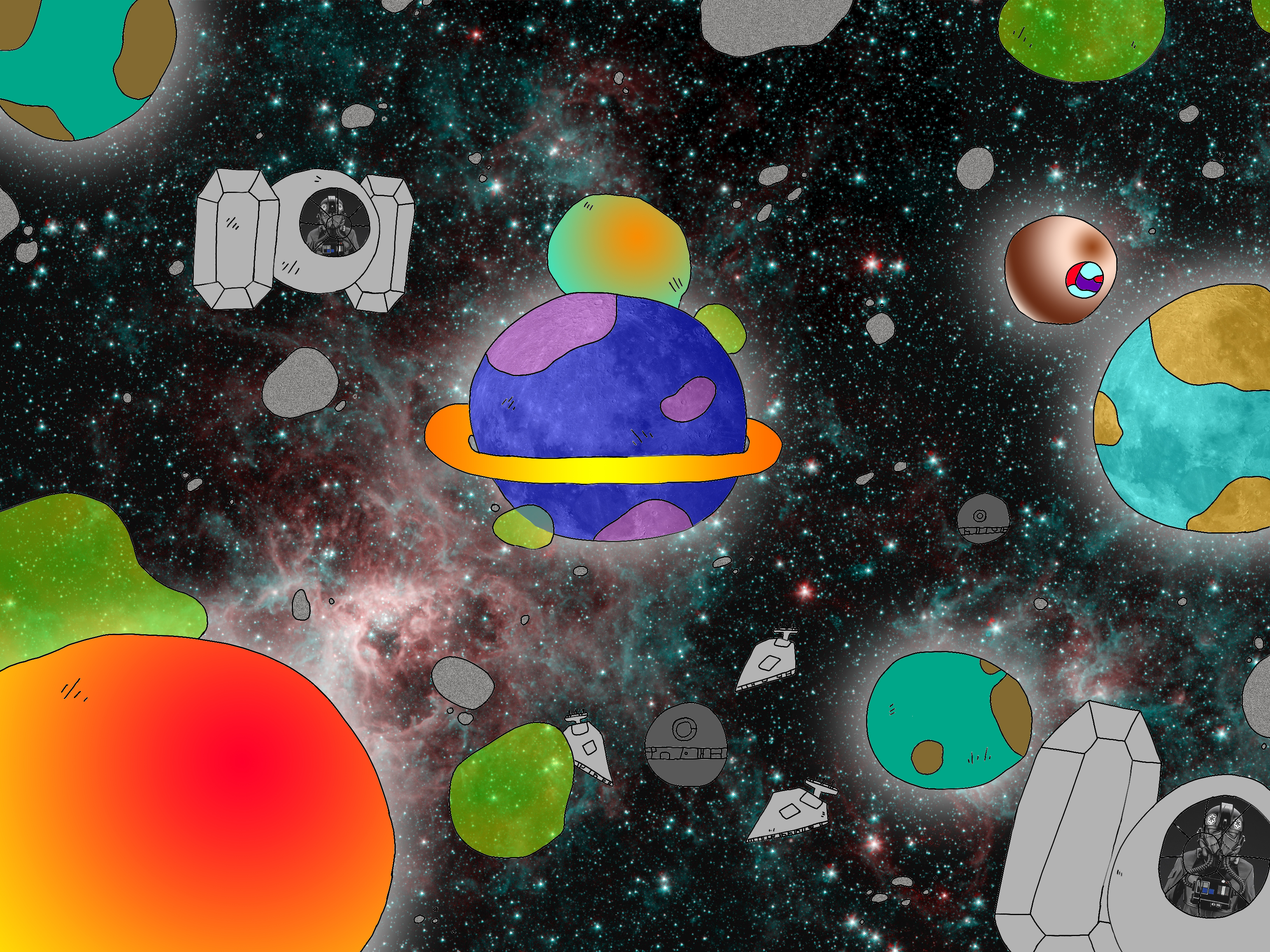 Out of ten entries, LCM Neko had the difficult decision of picking the top three. That means an IS-GR will be awarded to Kalve, SR to Graf, and BR to Morgoth. Congrats to the winners!
It's a new month, which means a new round for Stay in the Lines. Here's LCM Neko's latest picture: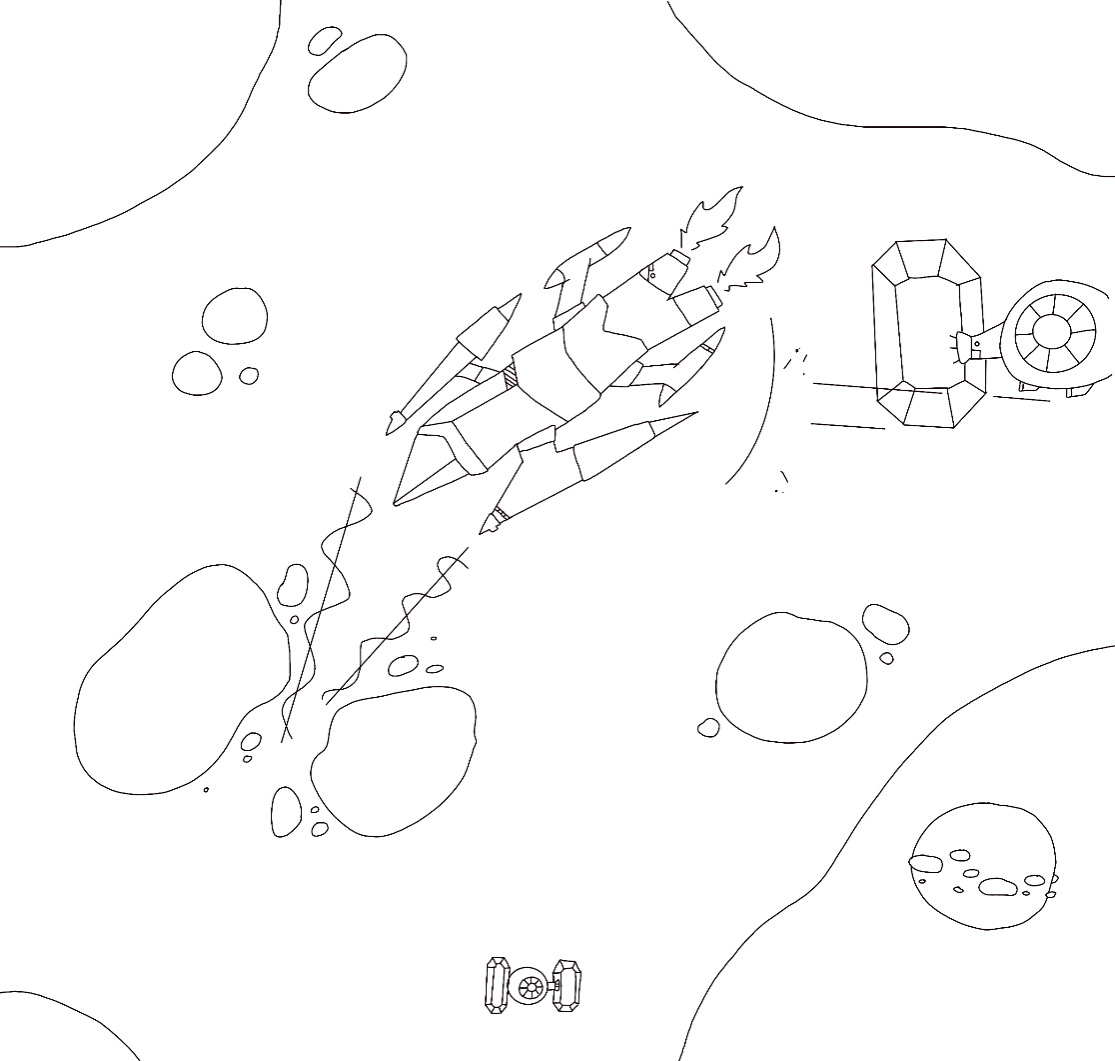 "Tempest squadron investigates a new class of fighter", art by LCM Neko. We'll uncover more about this mysterious ship class in the coming weeks. Don't forget to take part in the coloring competition, "Stay In the Lines"!
February TCiB assignments are due February 31. Anything you can do, whether for high score or participation, will help! Ask in the Discord channel for tips.
Competitions
Better Know your Spacefighters
until 2021-02-28 for the Tempest Squadron.
Pick your spaceship, set it in your profile, and email / DM me an explanation, art of your ship, or a bit of fiction to explain why you picked your spaceship and its name.
The Chalquilla Cup I
until 2021-04-01 for the Entire TC.
3-person teams with up to 3 subs will sign up by January 14 and take part in 3v3 battles in Star Wars Squadrons.
Stay In the Lines
until 2021-12-31 for the Entire TC.
Choose any of the art in Tempests' WSRs, color it, and email it to Silwar. Awards monthly.
COO's Star Wars Challenge Episode VII - 2021
until 2021-12-31 for the Entire TC.
Accumulate the most missions in a Star Wars branded approved multiplayer platform. You may submit PvP battles (Legion of Combat) or PvE battles (Legion of Skirmish).