From the Desk of Silwar Naiilo
Tempest is the first squadron on the Challenge to receive MSE medals, no doubt because we have so many to receive. Everything from a Silver Star through Imperial Security Medal has been given out to nearly every pilot, yet again - an expected but worthy achievement for the top squadron in the Emperor's Hammer TIE Corps.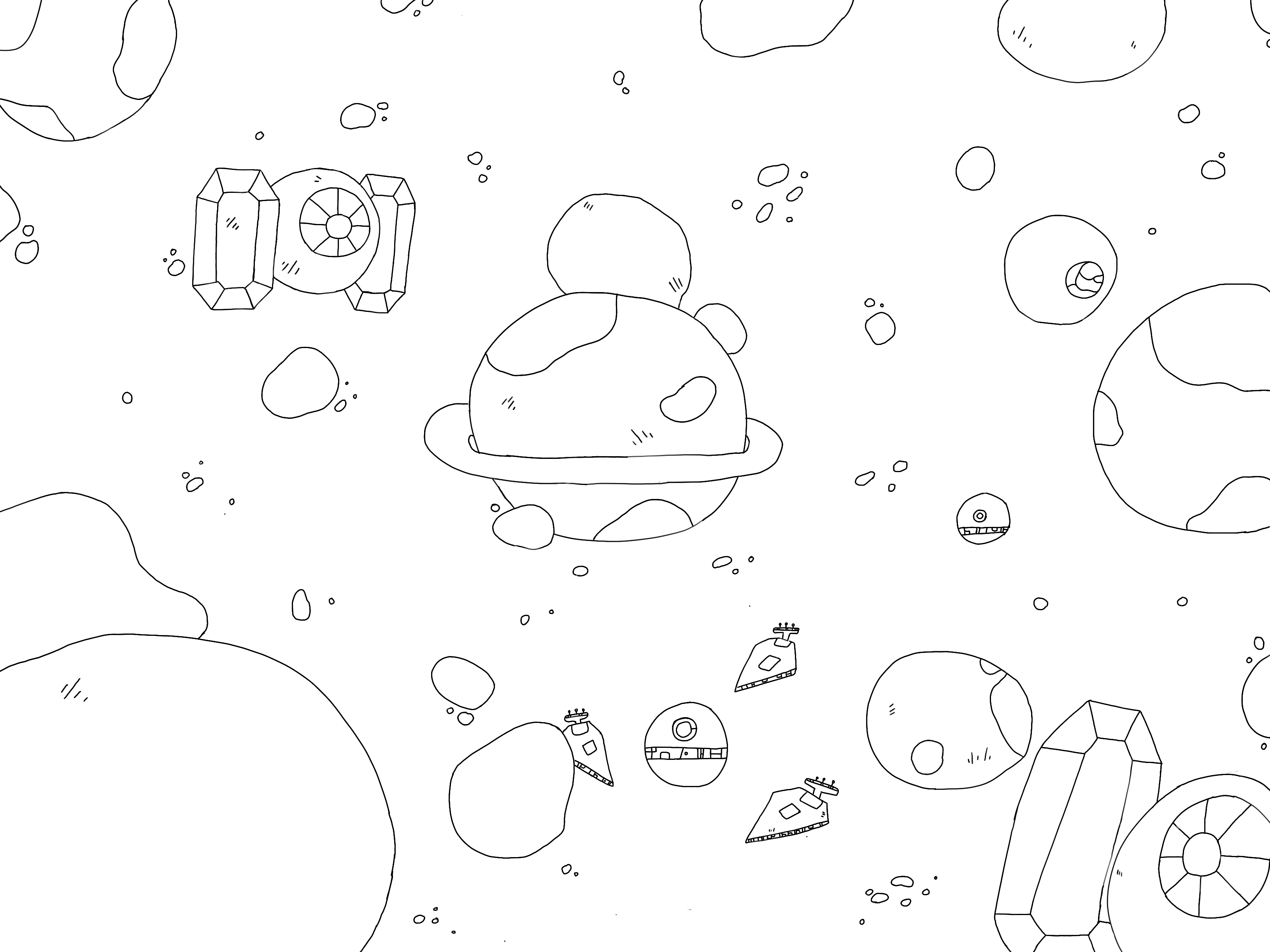 "Battlegroup III Protects the First Death Star", art by LCM Neko. Don't forget to take part in the coloring competition, "Stay In the Lines"!
This week, we see a few transfers: LT Sat Nav heads to the reserves while he completes his Imperial University training; MAJ Hermann defects to an older, uglier ship; and one of the TIE Corps' newest recruits, LT EchoVII, joins as Tempest 2-2. LT EchoVII and I have been spending time in the simulator and she's shaping up to be a promising pilot. Just today, LT EchoVII, LCM Richlet, and I flew skirmishes against the new Eagle Squadron and had a jolly old time.
Eagle Squadron has opened up on the Challenge to provide a home for pilots who wish to join in infiltration and fly inferior craft. Best of luck to those brave souls.
December TCiB assignments are due December 31. We're within range of winning - anything you can do, whether for high score or participation, will help! Ask in the Discord channel for tips.
Squadron Orders
This is the first week these orders are active. You will have until January 3 to finish these missions and challenges for the high score competition.
PvP challenge: fly three dogfights together with at least two other EH pilots. Send screenshots to me. Scoring will be based on points and use your highest score.